Summer is unfortunately on its last legs, but with the change of seasons comes one great advantage: less crowding at US National Parks. With kids back in school and family vacations already Instagrammed, shoulder seasons are the perfect time to visit National Parks… if you have the flexibility.
Summer's end is especially clutch if you're a more spontaneous National Park traveler – as many parks have now instituted summer reservations and permitting systems that must be planned far in advance. As the crowds lessen, the entry requirements do as well, meaning it's much easier to set out on the road without a care. Just like we did back during the times of printed MapQuest directions!
If you're heading to any of the most popular National Parks (or want to be the type of person who might decide on a whim to do exactly that) this fall, here is precisely when each park ends its reservation requirements:
ACADIA NATIONAL PARK — MAINE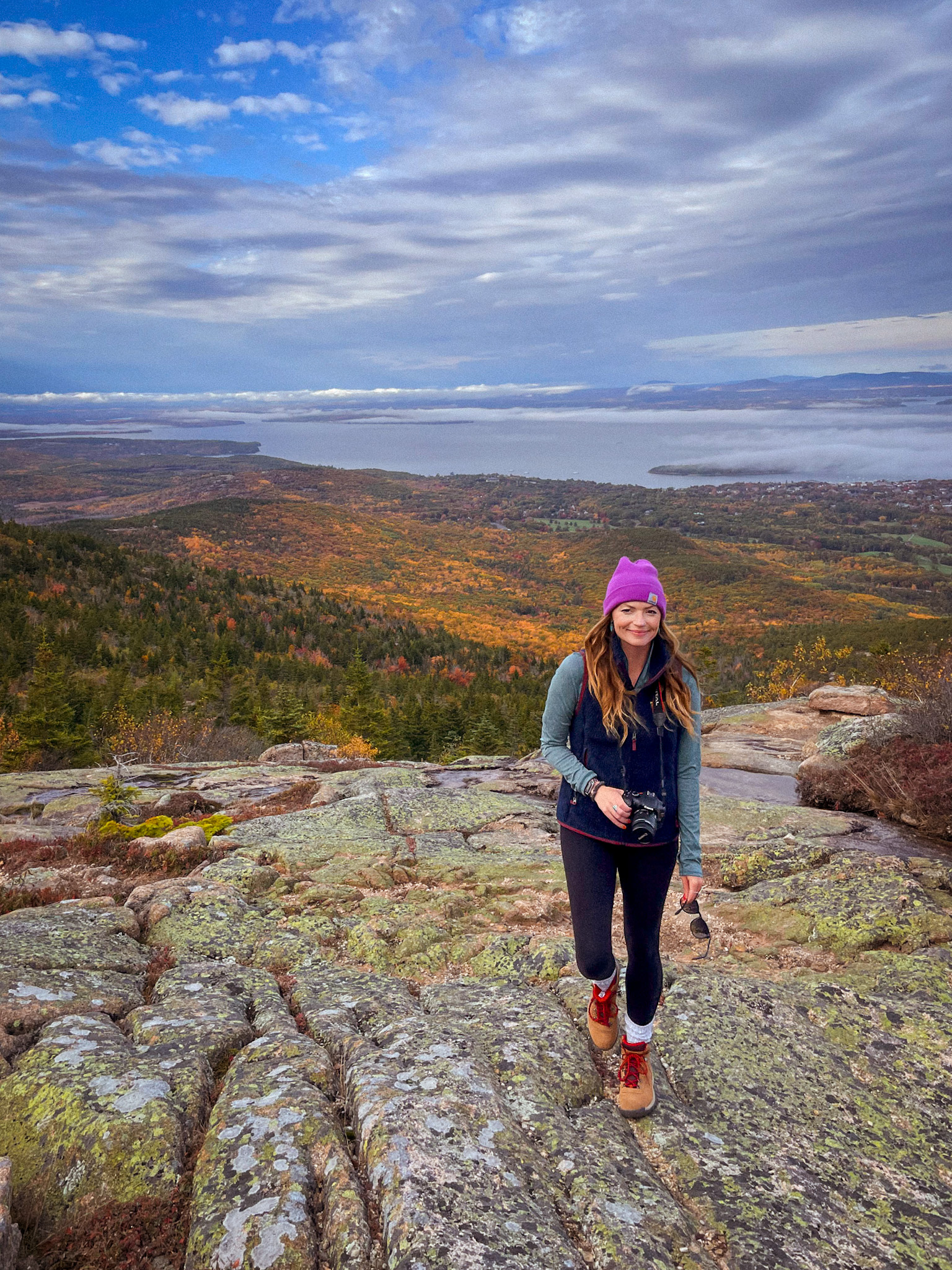 Acadia National Park in coastal Maine is one of the top ten most visited parks annually. With over 4 million visitors in 2021, over just over 49,000 acres — the number of visitors per acre is much higher than the most visited parks in the system, prompting vehicle reservations for one of the park's main attractions – Cadillac Mountain.
WHAT DO I NEED A RESERVATION FOR?
Despite its massive popularity, you don't need a reservation to enter the park. However, you will need one to drive to the summit of Cadillac Mountain – which is a must. From October 7 to March 6, the summit of the Maine Mountain sees the first sunrise in the United States – but anytime you visit, it is a sight that will take your breath away.
WHEN DO RESERVATIONS END?
Reservations to drive to the summit of Cadillac Mountain last a bit longer into the fall – as fall is the prime season to visit Acadia. Reservations end on October 22, and visitors have until the road closes on December 1 to visit unencumbered.
WHERE TO STAY:
My favorite Bed and Breakfast in Bar Harbor, The Elmhurst Inn, is open year-round. Or find a short-term rental to cozy up in.
WHAT TO DO:
Hike Jordan Pond Path, Gorham Mountain Loop, or Ocean Path Trail after catching the first sunrise in the United States atop Cadillac Mountain. Acadia is an excellent place for snowshoeing and cross-country skiing if you visit in the winter.
ARCHES NATIONAL PARK — UTAH
Like Acadia, Arches National Park in Utah is a smaller park by land area than many others on this list. It's also unique in that it's not super remote – just 5 miles north of the booming vacation destination of Moab. With more people than ever venturing into National Parks, Arches has recently started requiring timed entry reservations.
WHAT DO I NEED A RESERVATION FOR?
You'll need a reservation to access any part of the park during the reservation season. Arches is unique from most major National Parks — as there is just one gated entrance to the park — so there is no getting around this.
WHEN DO RESERVATIONS END?
Reservations to enter the park end on October 31, 2023, and don't begin again until April 1. Typically, the park is open year-round, with some snow during the winter months, but generally, nothing that could squash your plans.
WHERE TO STAY:
While there are some seasonal lodgings in Moab, many options are available year-round, with short-term rentals readily available at lower prices. Check out Red Cliffs Lodge for an incredible location.
WHAT TO DO:
Hike Delicate Arch (if it's not slick), Devils Garden, and Windows Loop before heading back into Moab for a drink at Moab Brewery and dinner at Thai Bella Moab.
GLACIER NATIONAL PARK — MONTANA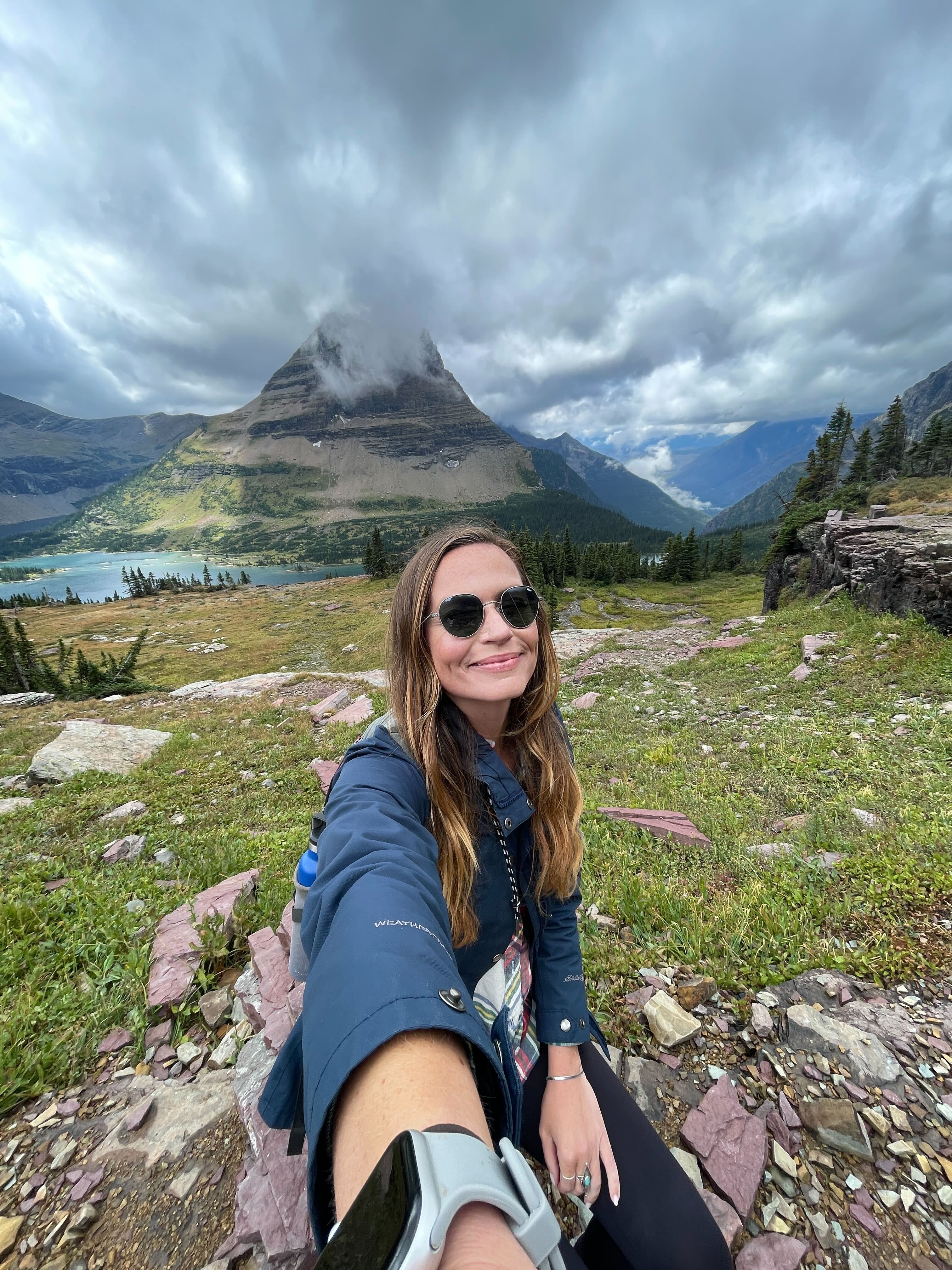 I've visited the massive Glacier National Park in Montana four times over the past decade, and each time, it seems even more breathtaking. The park is large, with seven separate entrance points, but, like many parks, the dramatic landscape, glaciers, lakes, and world-class hiking can create problems in the busy summer months. Glacier instituted a reservation system for Going-To-The-Sun road to combat the crowds in 2021 and added reservation requirements to four separate park areas this year.
WHAT DO I NEED A RESERVATION FOR?
Starting in 2023, anyone who entered Going-To-The-Sun Corridor, the North Fork, Two Medicine, and Many Glacier during the reservation periods from 6 a.m. to 3 p.m. had to have a valid reservation for that day and that specific entrance.
WHEN DO RESERVATIONS END?
Reservations for all areas of the park ended on September 10 – just as fall colors are beginning to pop in this far northern park. Going-To-The-Sun Road generally closes in mid-October — so while it is a small window to visit, it's well worth it for the lessened crowds, more affordable accommodations, and less hassle.
WHERE TO STAY:
You can camp at several campgrounds in Glacier through September and even into October at Agpar and Quartz Creek if you have the gear. Otherwise, I loved staying in a cabin at East Glacier KOA, open until the end of September. After that, there are many year-round options in nearby Whitefish — I recommend Grouse Mountain Lodge.
WHAT TO DO:
The leaves will pop in the park from September through October when the larches turn golden yellow. Drive Going-To-The-Sun road until its seasonal closure to stop at Logan Pass, hike the Highline or Hidden Lake Trails.
ROCKY MOUNTAIN NATIONAL PARK — COLORADO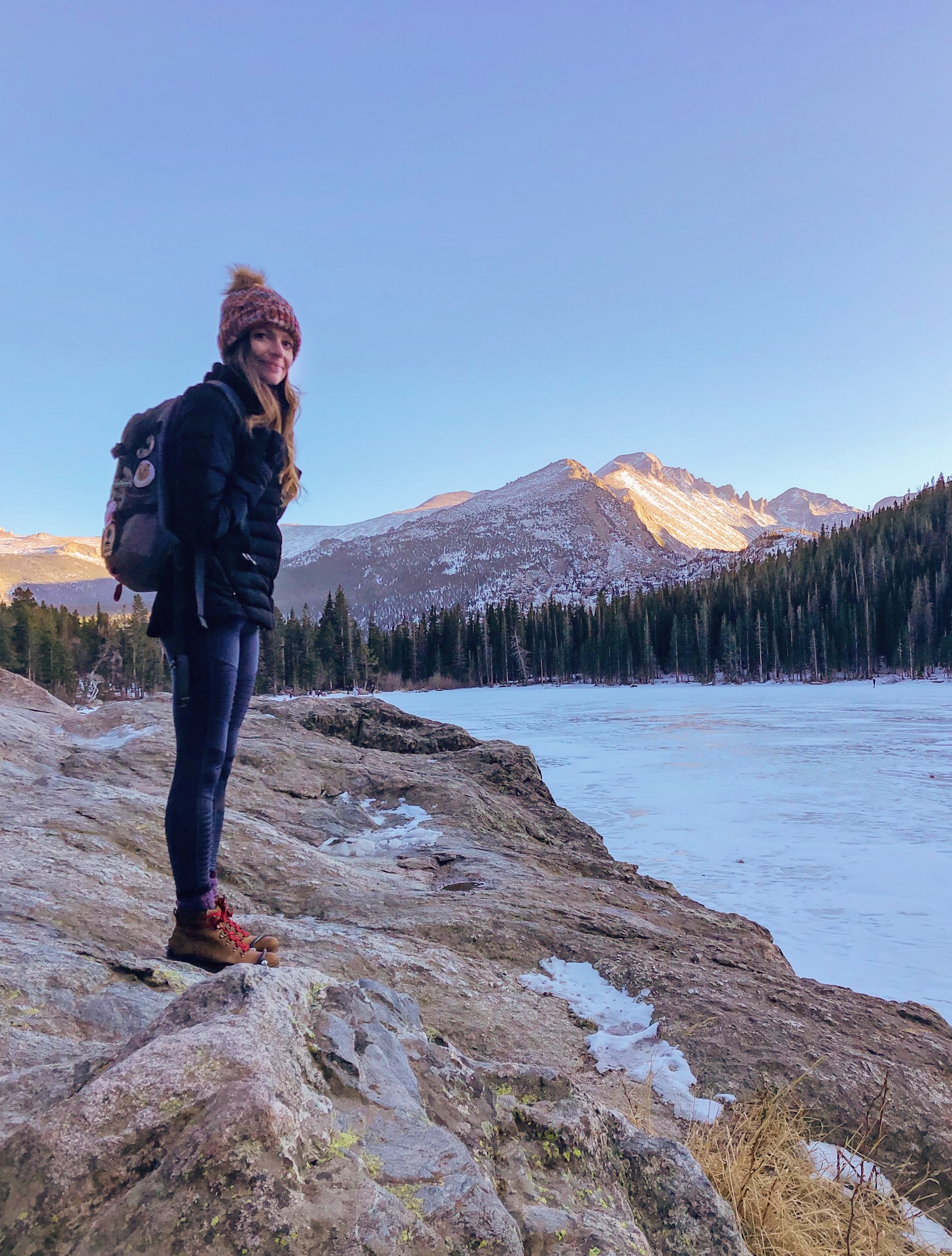 Rocky Mountain National Park is the quintessential landscape many people visualize when thinking of a "National Park." With incredible jutting peaks, golden aspens, and a wealth of awe-inspiring hiking trails pristine and clear blue alpine lakes – the park has long brought many visitors to the iconic Colorado park. But in the past few years, like the other famous National Parks on this list, the crowds have expanded to a degree where a timed entry system is necessary to protect the alpine tundra ecosystem and biodiversity that the park is known for.
WHAT DO I NEED A RESERVATION FOR?
There are two types of timed entry tickets for Rocky Mountain National Park – and every visitor needs one during the reservation period. The beloved Bear Lake Corridor has a specific timed entry ticket (that will also allow you to access the rest of the park), while the "rest of the park" also has a specific timed entry ticket that gains you access to all but the Bear Lake Corridor.
WHEN DO RESERVATIONS END?
Reservations end on October 22, 2023, for the entire park. Rocky Mountain National Park is open year-round, but some roads are closed seasonally — including Trail Ridge Road and Old Fall River Road.
WHERE TO STAY:
Several year-round lodging options exist in nearby Estes Park outside of Rocky Mountain National Park. Try Estes Park Resort or travel further down the road and stay in Boulder, Colorado, at the St. Julien Hotel or Hotel Boulderado.
WHAT TO DO:
Rocky Mountain National Park is incredible in winter, with hiking, snowshoeing, and scenic drives still accessible. Head to Bear Lake to walk around the lake, or head up on snowshoes to Dream and Emerald Lakes.