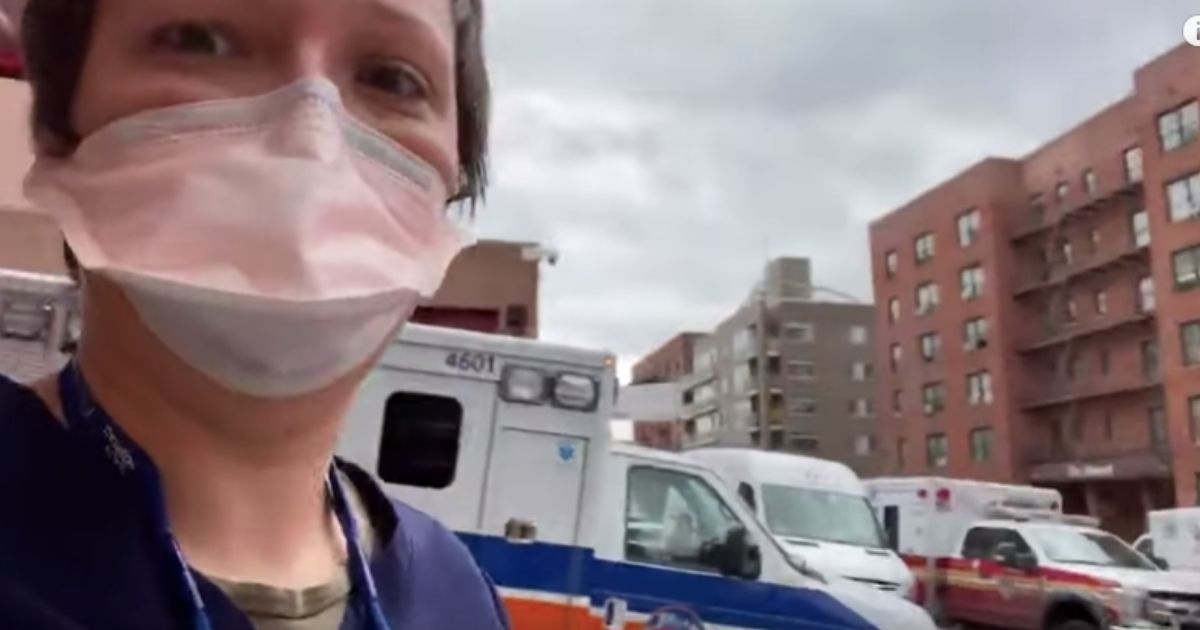 The war with COVID-19 has arrived on our soil, and those on the front lines are being sent into battle without enough armor or armaments.
We've spent weeks watching hard-hit nations struggle under overwhelming conditions—countries like Italy, which has more hospital beds and more doctors per capita than the U.S.—having to make heartbreaking decisions about which patients will get ventilators and which patients will die.
---
The picture of what happens when healthcare systems—even developed, well-managed systems—get hit with more critically ill patients than they have room or equipment for, is stark. And that reality has just begun to play out in the U.S.. Not enough personal protective equipment (PPE) to keep healthcare workers from contracting the virus they're surrounded by in the hospital. Not enough ventilators to meet the swelling demand.
Heroic doctors and nurses on the front line are beginning to give us all a glimpse of what this battle looks like. ER doctor Colleen Smith in Elmhurst, Queens, shared with the New York Times what is happening inside her hospital, where 13 patients died of COVID-19 in one day. The hospital has had to place a refrigerated truck outside to hold the deceased bodies. She says their ER patient load has more than doubled in recent days, and those numbers are likely to increase.
"Leaders in various offices, from the president to the head of Health and Hospitals ,saying things like, 'We're going to be fine. Everything's fine.' And from our perspective, everything is not fine," Dr. Smith told the Times. "I don't have the support that I need, and even just the materials that I need, physically, to take care of my patients."
Another doctor called what's happening in the hospital "apocalyptic." Hearing Dr. Smith detail the overwhelming anxiety and daunting reality at the very beginning of the expected surge in cases should make us all realize the seriousness of what we're facing and understand why flattening the curve is so important.