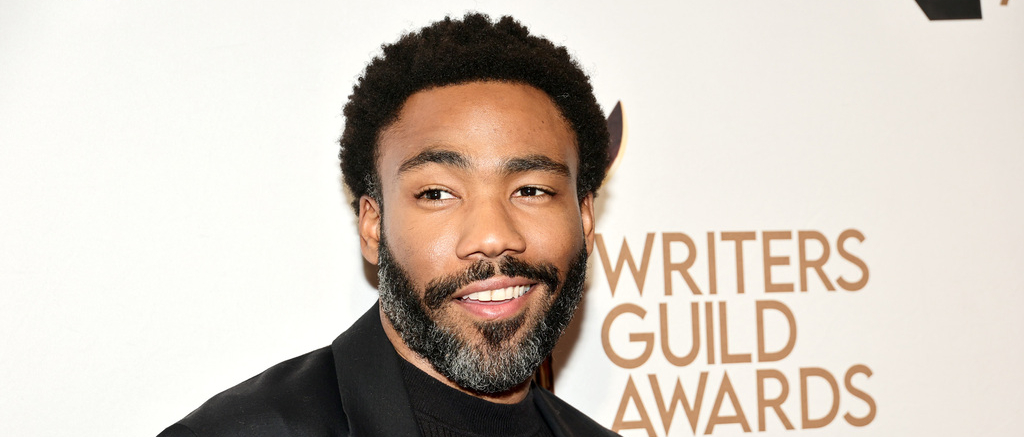 Donald Glover, also known by his music moniker Childish Gambino, is back in the spotlight. The singer, producer, actor, and comedian's latest television series via Prime Video, Swarm, is all the rage on social media. Not only does the series have its own original soundtrack, but it has been a gem of hilarious online memes. The series has even spawned a few social media spats (thanks to a not-so-subtle jab at singer Halsey), but it also gave us Billie Eilish's debut acting role and co-star Chlöe's first on-screen sex scene.
The series, based on stan culture, might have actually been inspired by a few not-so-normal interactions Glover himself has had throughout his career. While attending the premiere event for Swarm, when asked by Prime Video about his craziest fan interaction, his answer did not disappoint.
"There was once after a show, a guy asked me to sleep with his girlfriend," said Glover. Although the follow-up question was not included in the video, it is safe to say the interviewer asked something to the effect of, "Well, did you?" Glover jokingly answered, "I was busy," before adding, "I was like, 'I don't know if this is a good idea.'"
Watch the clip below.
In stans we trust @SwarmOnPrime pic.twitter.com/pvocJGLybj

— Prime Video (@PrimeVideo) March 16, 2023
Swarm is streaming now on Prime Video.